Sometimes there are days when you want to be transported to somewhere else. Somewhere exotic. Somewhere far away from the sadness in your city.
But maybe in these times, it's a case of putting one foot in front of the other. Of picking ourselves up and being resolutely normal.
Today I was determined that everything would be normal.
So I started thinking instead about what I could cook to take us away from the awfulness of last night, and remembered I had a pork fillet in the freezer and a small jar of pork and green peppercorn pate in the cupboard.
Which means one thing:
Bahn mi.
The legendary Vietnamese sandwich, served from shacks by the roadside up and down the country.

It's compiled from crunchy, fresh Vietnamese-style baguettes, made extra light with rice flour, then stuffed with layers of tasty fillings, usually including pork pate, roast pork and sliced charcuterie, plus Vietnamese pickled carrot and daikon, salad and mild roasted chilli paste.
Every maker has their own house recipe and they're closely guarded secrets.
The best are found in Hoi Anh, a startlingly pretty coastal tourist town full of tailors' shops and lit by hundreds of paper lanterns at night. Earlier this year, I wandered from the centre late one night, squinting at a scrawled map under the streetlights, a little nervous that I was going a step or two too far off piste.
Then I came across a humble little shop with a queue outside, everyone waiting their turn for the assembly line of sandwich makers.
I ordered the regular and a cold beer, took a seat at a Formica table and took a bite.
Oh. My. Goodness.
My head exploded at the complex balance of flavours in my mouth. It was absolute perfection – the umami meat, crunchy bread, sweet/sour pickles, heat from the chilli and rush from the pungent green peppercorns.
Everything stops as your taste receptors rush to your brain like: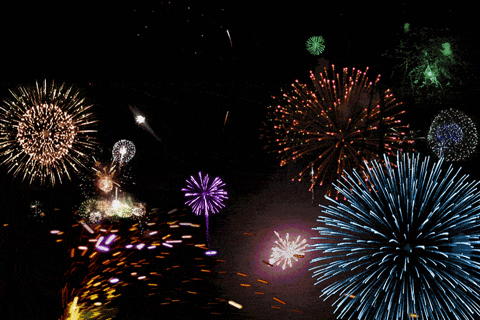 I can count on one hand the number of dishes I've eaten that have had that effect on me. (Mieng Gai at the Chiang Mai Kitchen, Campari sorbet at the now-closed Boxwood Cafe, ham and pea pasta at a tiny neighbourhood restaurant in Rome and jamon iberico in the backstreets of Seville, in case you were wondering.)
This was the first one that cost less than £2.
When I got back to my hotel that night (after another slightly scary walk in the dark) I wrote down every flavour I could remember, hoping to recreate it back at home.
And the next day, I dragged my travel pal Christiane back for another round.
We sat there, slavering over our sandwiches like cartoon hound dogs, so excited by the heady mix of flavours that we even forgot to photograph them.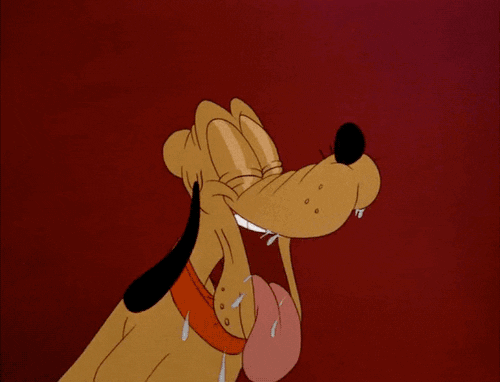 This is not the same.
I've left out the sliced charcuterie (to make it a bit healthier) and replaced the mild roasted chilli paste and drizzle of mayo with Sriracha mayo, 'cause that's what I had.
It's good – dare I say very good – but it is not a top 5 in a lifetime dish.
It might make my top 40, though.
If you can find bottled peppercorns, I would definitely recommend using them (what's happened to bottled green peppercorns? I can't find them anywhere) but pate with peppercorns comes a close second.
Oh, and don't be put off by the long list of ingredients. This is a bumbling-around-the-kitchen recipe, but it's not complicated. The pickles and char siu are super simple to make and can be made ahead (and tbh you could just do the pork in barbecue sauce if that's what you've got) and the salad? Go with what you have.
Recipe: An inauthentic bahn-mi sandwich
The amounts are for one baguette, which serves two hungry people for dinner or three not-so-hungry people for lunch. (Ted would like you to know he disagrees with the latter.)
For the Vietnamese-style pickle:
A carrot, julienned
About 4 radishes, julienned
1/3 cup rice wine vinegar
1/3 cup sugar
A salt bae pinch of salt
For the char siu pork:
A small pork fillet (about 450g)
2 tbsp hoi sin sauce
2 tbsp ketchup
2 tbsp brown sugar
1 tbsp oil
1 tbsp rice wine vinegar
1 tbsp soy sauce
2 cloves of garlic, crushed
2 tsp grated fresh ginger or 1 tsp powdered ginger
For the sandwich:
A baguette
1 tbsp Sriracha and 2 tbsp mayonnaise, mixed together
Either: Duck and orange pate and some pickled green peppercorns
Or: Pork and green peppercorn pate and a quarter of an orange, deseeded and finely chopped
A small bunch of coriander
Some salad (I used a handful of shredded lettuce, a thinly sliced spring onion, a small chunk of cucumber sliced thinly and 4 thinly sliced cherry tomatoes)
Put the vinegar, sugar and salt into a bowl or jar and stir until it's all dissolved.
Then add the carrot and radish. Stir and set to one side for a couple of hours at least. (The pickle will keep for a week or so in the fridge.)

Take all of the char siu ingredients aside from the pork and mix them together thoroughly in a bowl large enough to take the pork fillet. Add the fillet, turn it until it's well covered and refrigerate for up to 24 hours.
Cook the pork in a medium-hot oven or on the barbecue for about 30 minutes, until it's dark and sticky on the outside and springs back to the touch.

Set it to one side to rest while you get the salad ingredients ready.
When the pork has rested for at least 15-20 minutes, slice it thinly.
Now you're ready to assemble the sandwich.
Slice the baguette in half crossways and then split each half down one side.
Scrape out some of the soft, doughy bread inside. (This gives you a slightly lighter baguette.)
Spread the pate on the lower half of bread. Then add either a few slightly squashed green peppercorns, some small chopped pieces of orange, or some orange zest. (Or go crazy and add all three – we only live once.)
Then add the slices of pork. On top of these, layer some of the pickles.
Next, sprinkle a good layer of coriander, then layer the salad ingredients on top.
Finally, spread the Sriracha mayonnaise inside the top piece of baguette.
Press down on the sandwich somewhat firmly, cut it in half crossways – and enjoy.
P.S. It's a brave person who gives Ted a sandwich for dinner, but this? This he found acceptable.